Airports can be stressful places, and so our dispatch staff, airport greeters, and chauffeurs work together to make your arrival and departure as pleasant and painless as possible. Complimentary Airport Meet & Greet services are provided at both O'Hare and Midway airports by uniformed personnel for your added convenience and peace of mind.
The same flight arrival and departure information as viewed on the airport monitors is broadcast live into our operations office to provide accurate, immediate and continually updated information.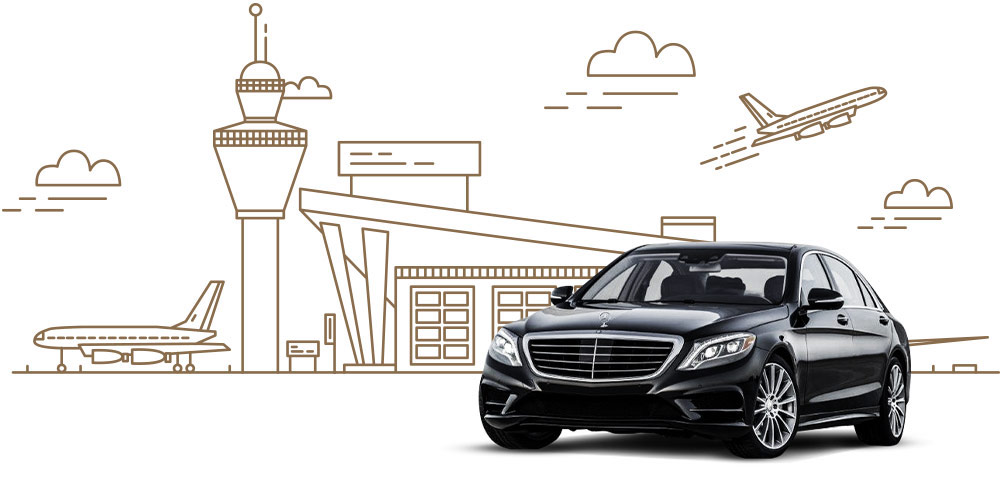 All domestic arrivals are met at the base of the escalator entering the baggage claim area of your arrival airline, between the hours of 6 A.M. and 11 P.M. When you are ready to depart, all cars are summoned from a Department of Aviation managed staging area to the passenger loading zones on the center curb of the arrivals roadway. Passengers arriving on international flights at O'Hare will be met at Exit Door 5-D inside the arrivals hall of Terminal 5 after exiting Customs, and escorted to the adjacent curbside loading zone.
Passengers arriving between the hours of 8:00 A.M. and 8:00 P.M. will be met at the base of the escalators in baggage claim. Cars are staged in a Department of Aviation managed holding area and once called, proceed to Doors LL-1 or LL-2 to meet you.               
Corporate and Private Aircraft
Passengers at any of the Chicago area airports we service (O'Hare, Midway, Palwaukee/Chicagoland Executive, Gary, Waukegan, Du Page, Aurora or Kenosha) are met by the chauffeur inside the respective FBO terminal, or planeside when clients have received permissions in advance. Notification to our Dispatch office regarding any significant variation in your flight plan will be appreciated, and allow us to provide you with the best possible service.               
Seasoned travelers or passengers requiring no assistance and who wish to expedite their departure may prefer the "Will Call" contact method. Simply call our office from the plane as soon as you can power up your phone at 312-808-8000, announce your arrival and your pickup preference, and proceed directly outside to meet your car. We will provide you with a license number and vehicle description, and point you to a specific pickup zone where your chauffeur will meet you.
A caution though, the cars are only allowed a minute or two of "dwell time" in the loading zone, after which they are ordered to circle. Please do not delay your exit from the terminals once you have called, or you may experience extended wait times for the car to return.
Reserve Your Metropolitan Limousine Today